Cadillac Brake Repair near Me

---
---
Searching for "Cadillac brake repair near me" in the areas of Colorado Springs, Cimarron Hills, Fort Carson, and Canon City, Colorado? Look no further than your friends at Red Noland Cadillac.
Not only are we one of the area's leading Cadillac dealerships, but we're also a proud provider of all things Cadillac service. Learn more about how we can handle any of your brake needs.
---
---
Signs of Brake Problems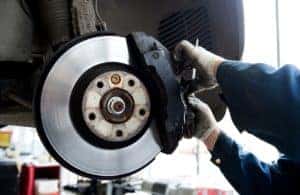 Your brake system is the most important part of your vehicle in terms of safety. Making sure that you're able to stop and slow down as needed is crucial. So, you'll want to watch out for these signs that the brakes of your Cadillac need some attention:
Your brake pedal is spongy or hard to press down.
You pick up on a burning smell while you're driving.
Your vehicle is veering to one side or another.
The high-quality brake pads put into your Cadillac during manufacturing are built with wear indicators that will create a high-pitched noise when the pad wears down and it scrapes against the rotors. This is the most common indicator that it's time for brake repairs.
---
Cadillac Brake Repairs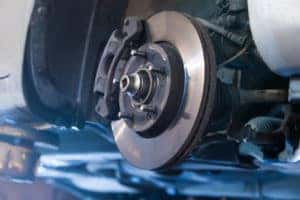 When you pick up on a problem with your brake system, our expertly trained and certified Cadillac service team will be there to help. Our service team has years of experience working on Cadillac vehicles of all shapes, sizes, and model years.
Whether you're in need of a simple brake pad change or there's a bigger issue gumming up the works, they have the knowledge and tools to address it. Every brake service we do is done with genuine Cadillac parts to ensure that your luxury vehicle keeps running at top performance.
Before you bring your Cadillac in for service, be sure to check out our service specials on our website. Many times, we're able to offer our customers rebates and discounts on service you already need like brake pad and brake rotor replacements.
---
How to Preserve Your Brakes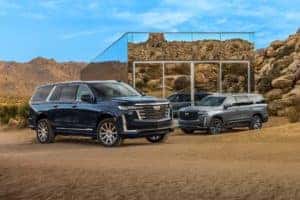 Once you've got a brand-new set of brakes on your Cadillac, you'll be able to start from the beginning. There are many ways to preserve your brakes for adventures to come. Take these tips from our experienced service team about keeping your brakes in tip-top shape:
Always drive the speed limit so you can slowly coast to a stop.
Reduce unnecessary weight in your vehicle as much as possible.
Avoid riding too closely to other vehicles to prevent slamming the brakes.
You'll also want to have your brakes inspected every six months when you take your vehicle in for regular maintenance.
---
Searching for a Cadillac Brake Repair near You?
Red Noland Cadillac is prepared to handle all of your service needs, especially brake repairs. We go above and beyond for Cadillac drivers in the communities of Colorado Springs, Cimarron Hills, Fort Carson, and Canon City, and we'd be thrilled to take care of your brake needs.
To schedule a Cadillac brake repair, get in touch with our service center by giving us a call or using our online scheduling tool.
---