Cadillac CT5 Lease Deals

If you're interested in a midsize sedan with loads of amenities and high-tech features, the Cadillac CT5 may be ideal for you. However, if you're a driver who always wants the latest in infotainment and safety, then you may want to consider leasing such an automobile. In that case, we're here to tell you more about the Cadillac CT5 lease deals available at Red Noland Cadillac.
In this guide, we'll provide a brief overview of this luxury model so you'll have a sense of what it offers. Then, we'll cover the benefits of leasing this type of ride as well as how you can get a lease offer for it.
Keep reading to learn more. Then, contact us to start the leasing process near Colorado Springs, Cimarron Hills, Fort Carson, or Canon City, Colorado.
---
Cadillac CT5: Overview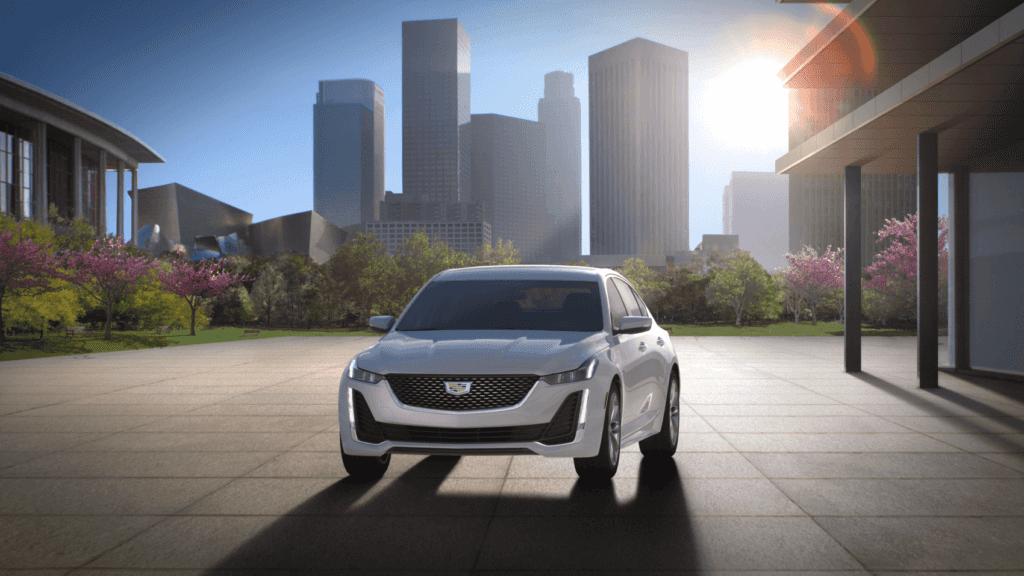 With the 2021 Cadillac CT5, you'll get a smooth ride, a posh cabin, and tons of noteworthy features.
If you love taking your car out on a fun drive, the available V Performance Package will be a thrill to utilize. It comes with Magnetic Ride Control, which reads road conditions up to 1,000 times per second. Then, it will automatically adjust damping for optimal handling on even the most winding roads.
As you're cruising along, you can relax in the plush seats. They're available with both heating and ventilation to stay comfortable regardless of the temperature outside. The seats offer lumbar support, too, which is ideal for longer commutes.
Speaking of commutes, let's say yours frequently takes place in stop-and-go traffic. In that case, you may want to get the optional Super Cruise™ driver-assistance feature. Offering a true hands-free experience, it helps you stay a safe distance from the vehicle ahead and inside your designated lane.
---
Benefits to Leasing a CT5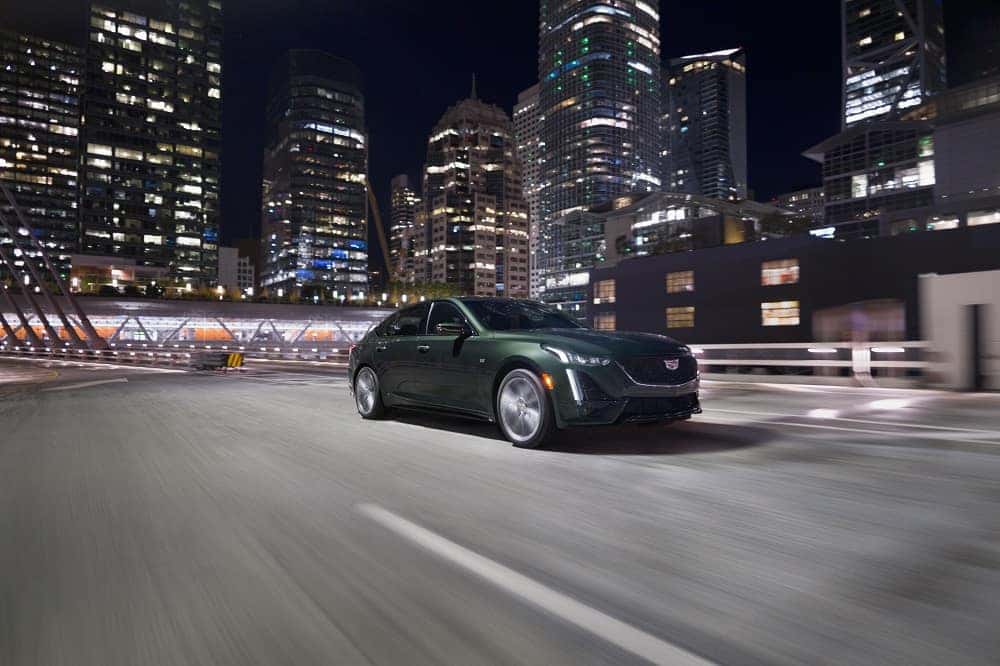 The CT5 is certainly an impressive automobile, but why lease one instead of buying it? There are benefits to purchasing a luxury ride, of course, but there are also reasons why leasing may work better for your lifestyle.
This includes the following points:
Changing lifestyles: You may want a sporty sedan with all the bells and whistles now but could decide later that an SUV would work better for family drives or shopping trips. A lease usually lasts around three years, so you'll be able to make the switch fairly quickly and easily.
Warranty coverage: With the shorter lease term comes coverage for your peace of mind. A new vehicle warranty usually lasts just as long as a lease, so if any unexpected repairs arise, you may be able to avoid large fees.
Potentially lower monthly payments: A lease payment is often less than a loan since you're only paying for the depreciation of the automobile. A lease deal also typically requires a lower down payment—or even no down payment at all.
Whether these points appeal to you or you simply love getting a new vehicle every so often, then you may want to get a CT5 lease.
---
How to Lease a Cadillac CT5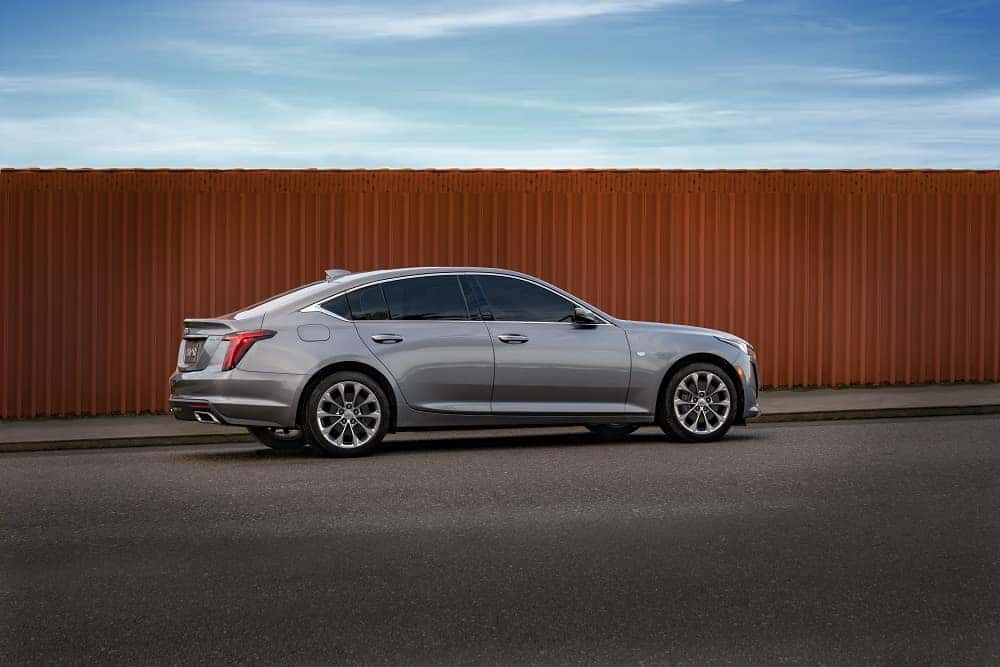 Before leasing a Cadillac CT5, you'll need to decide which version you'd like to drive home.
This car comes standard with Rear-Wheel Drive but is available with All-Wheel Drive. Plus, there are four trims to choose from:
Luxury
Premium Luxury
Sport
V-Series
You're welcome to stop by our showroom to view these trims for yourself and ask our sales team questions about them. Test drive a car or two as well so you'll know which one would be perfect for your daily excursions.
After that, it's time to put together a lease agreement. We'll go over the details of a CT5 lease offer, which can vary by trim and mileage package. We'll also cover various protection plans you can add if you'd like.
Once everything looks good to go, you'll sign the paperwork. The Cadillac CT5 will then be yours to drive until it's time to bring it back to the dealership and pick out your new ride.
---
Get a Cadillac CT5 Lease Deal Today
At Red Noland Cadillac, we want to make sure you enjoy the luxury model you choose, whether it's for many years or just a few. We'll also be here to guide you through the leasing process so you can feel confident every step of the way.
For more information about Cadillac CT5 lease deals, contact the team at our dealership near Colorado Springs, Cimarron Hills, Fort Carson, and Canon City, CO, today.