Cadillac Escalade Lease Colorado Springs CO

Are you interested in a large SUV packed with power, space, and features? While the Cadillac Escalade is available to purchase, you may want to drive the car without making a long-term commitment. Luckily, the Escalade is available to lease in Colorado Springs, CO, at Red Noland Cadillac.
In this guide, we'll provide a brief look into this Cadillac SUV as well as the benefits of leasing one as your next ride. Then, if you have any questions or want to begin the process, you can contact us as soon as you'd like.
Why Lease a Cadillac Escalade?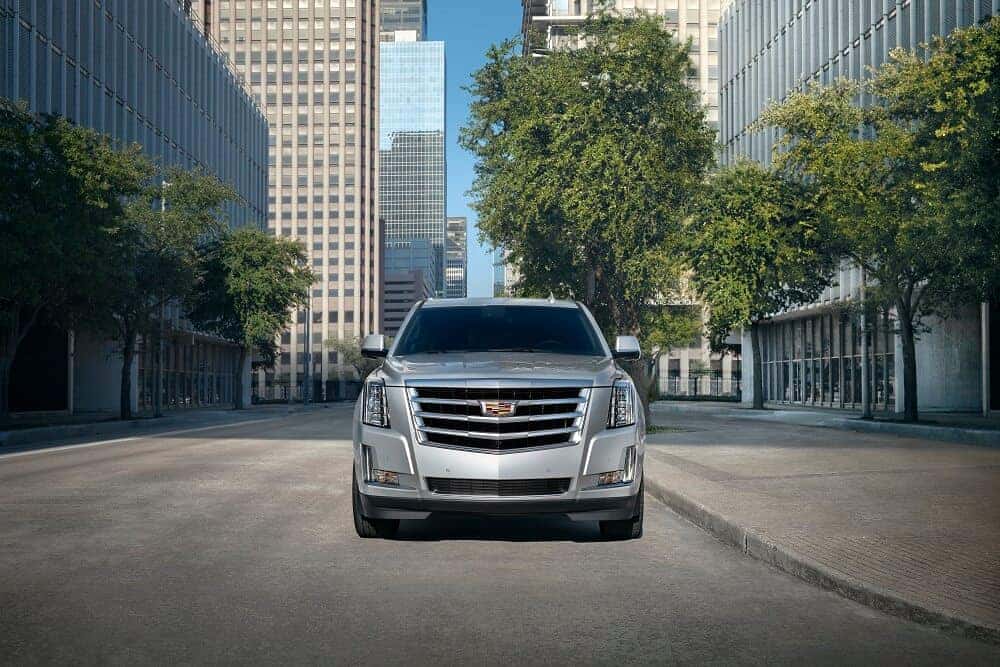 With seating for seven, optimal creature comforts, and state-of-the-art technologies, the Cadillac Escalade is ahead of its time.
Premium fabrics and finishes, such as hand-finished leather and natural wood, adorn the cabin. Ambient lighting sets the mood with its eight color variations. When the sun is shining, open the available UltraView sunroof that provides panoramic views to everyone on board.
As you sink into the heated and ventilated leather driver's seat, look to the right of the steering wheel. There, you'll find a 16.9-inch touchscreen that acts as the vehicle's digital command center.
This is where you'll have access to features like Apple CarPlay™, Android Auto™, and navigation. Plus, thanks to the standard 19-speaker or the available 36-speaker AKG™ Studio audio system, your music, directions, and more will come through clearer than ever before.
Benefits of Leasing a Cadillac Escalade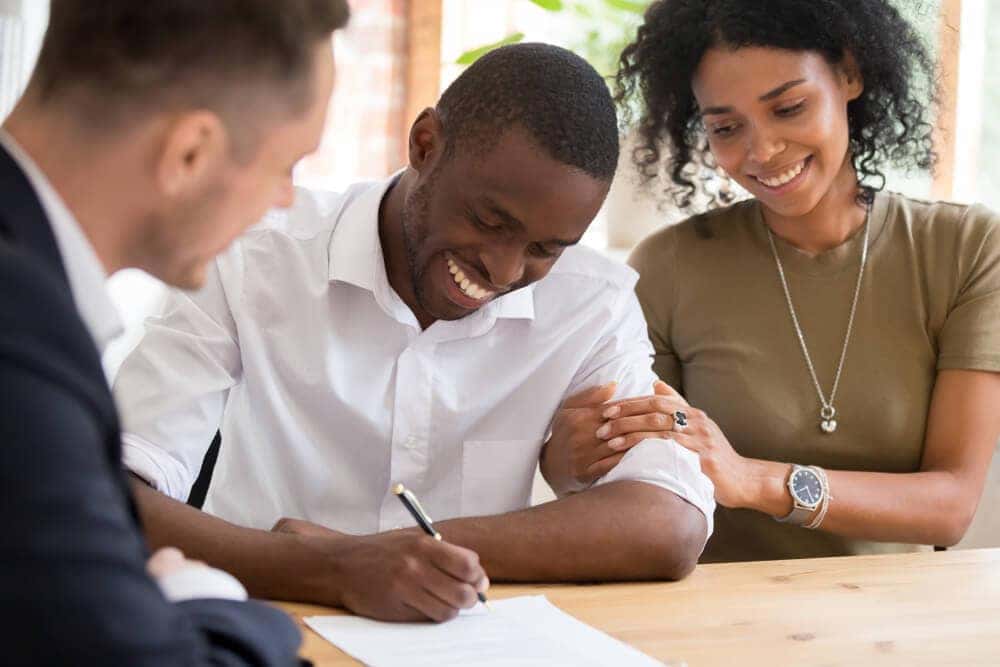 Now that you know what the Escalade has to offer, you may wonder why leasing one may work better for your lifestyle.
If you're someone who likes getting a new ride every few years, you may want to consider leasing. You'll get a brand-new model every two or three years that offers the latest in technology and safety features.
Another benefit to leasing comes from vehicle coverage. New Cadillac models come with warranties that last for four years or 50,000 miles—well beyond the length of a typical lease term. That way, you'll most likely be covered if any unexpected repairs are needed.
How to Lease an Escalade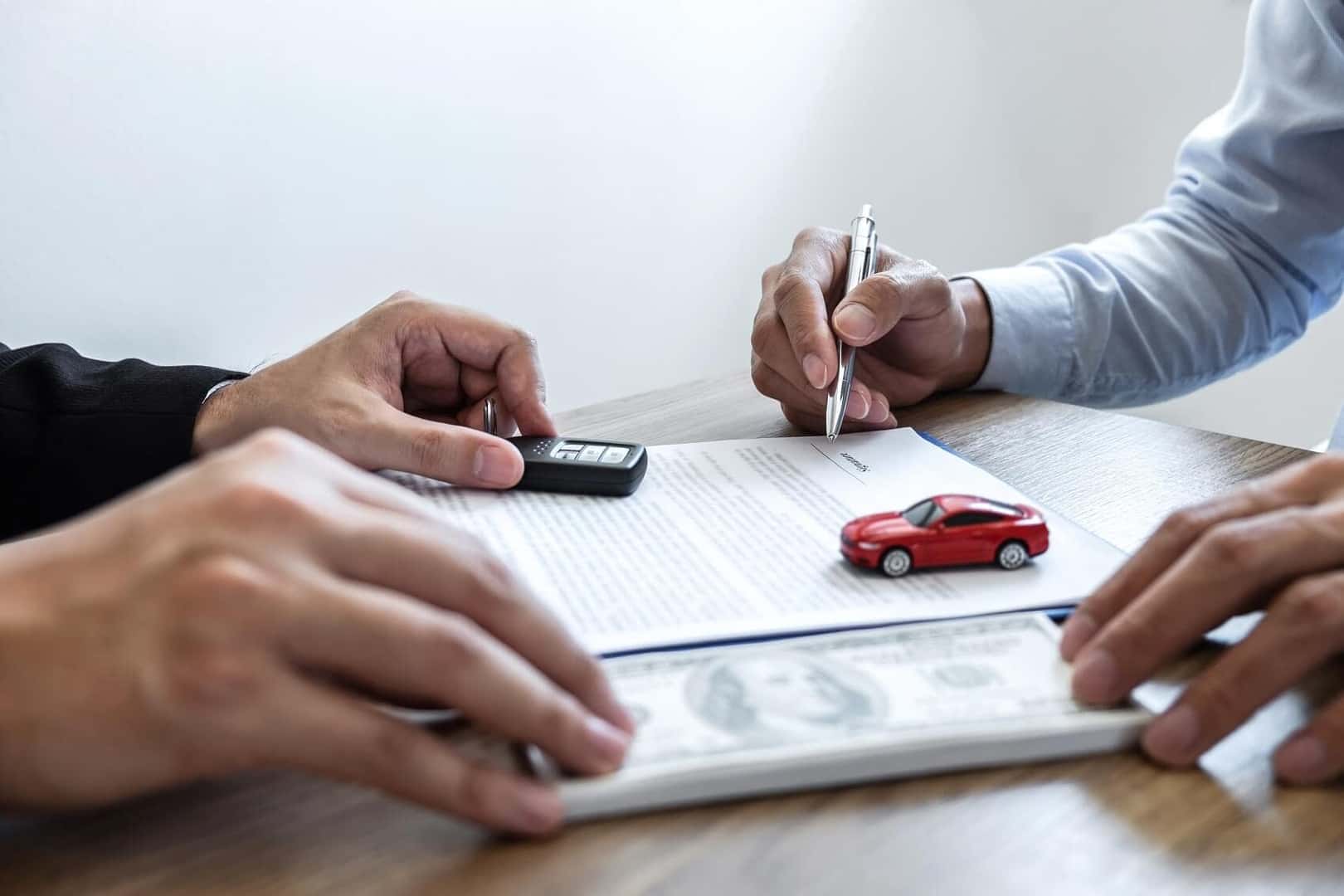 If you're interested in leasing the Cadillac Escalade near Colorado Springs, Colorado, our team can help make it happen.
First, we'll walk you through our showroom and have you look at various Escalade trim levels. Since each one offers different features, you'll want to test drive a couple of them to decide on the ideal version for you.
Once you've picked out a new ride, head over to our finance center to begin the leasing process. Because our specialists work with drivers with different needs every day, they can guide you through everything quickly and easily.
If there are any Escalade lease deals available, we'll apply them to your agreement. We'll also help you determine the ideal number of annual miles you'll want to adhere to, depending on your daily commutes.
After your agreement is laid out and meets with your approval, you'll just need to sign it. We'll then happily hand over the keys so you can drive off the lot in your brand-new luxury automobile.
Lease a Cadillac Escalade near Colorado Springs CO
At Red Noland Cadillac, we want to help you find your dream car. Of course, we also want to make sure you're getting the financing option that works best with your lifestyle.
If you think getting a Cadillac Escalade lease near Colorado Springs, Colorado, may be the way to go, then don't wait. Contact us for assistance today.